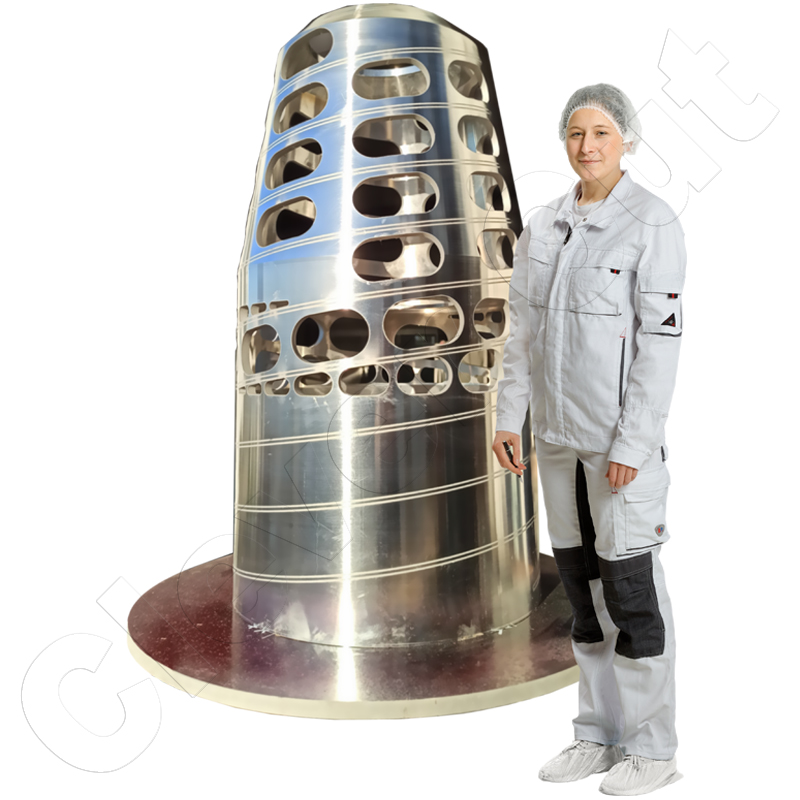 How to improve the manufacturing accuracy of a welded structure?
The manufacturing process of welding is of major importance in mechanical and plant construction.
Welded components can be of high dimensional accuracy when experienced welders are involved. They perform their work according to an optimized welding sequence plan. Due to the heat input, each welding seam influences the shape of the component. Minor corrections can be done by applying heat at specific points. This is called flame straightening. The actual dimensional accuracy of a welded structure becomes visible only after the work has been completed. Even when a manufacturing regime is followed precisely, the end results can vary. This is caused by internal tensions in the materials.
Machining post processing
High dimensional accuracy can only be ensured if the welded construction is subjected to machining after all welding work has been completed. This is mostly done at a 3-D processing center.
Clever-Cut® can provide a special service in this respect. Instead of milling and drilling, abrasive waterjet cutting can be applied in some cases. This also applies to the welding preparation and prefabrication steps. Clever-Cut® has a lot of experience and often processes complicated, spherically shaped components.

"Our way of working requires little time. It is inexpensive and offers many advantages to the customer!" The operations manager of Clever-Cut®, Mr. Zoran Rafaijlovic, states.
We save time and minimize risks.
The usual procedure is as follows: You take the workpiece to the 3-D machining center or to the 3-D waterjet cutting plant. There it is adjusted and carefully fixed. The machinist then moves to the reference points of the component. This allows the software of the machining center to align its coordinate system with the component. Ideally, processing can now start automatically. Unfortunately, however, this is only the case if the component looks exactly the way it was designed in the CAD system.
What happens if it only now becomes apparent that the welded construction deviates unacceptably far from the ideal dimensions of the drawing data?
Then, unpostponable coordination considerations must take place instantly: "How are the further processing steps to be adjusted in order to possibly compensate for the dimensional deviations?" Sometimes different departments have to be involved. This can be time consuming and causes inefficiencies in the production flow. Machining centers have an imputed cost rate of € 200 to € 300. That makes it twice as upsetting when it comes to a standstill.

Accurate component measurement long before the operation takes place!
Clever-Cut® has expanded its service portfolio. Our offer is: We can produce qualified measurement dossiers for our customers very quickly. Measurement is performed immediately after the delivery of your component. In case of dimensional deviations outside the specification, a solution can be devised without time pressure.
Optionally, another measurement will be performed after the work is completed. Both measurement protocols reference the respective data sets of our customers' CAD software.
© by Clever-Cut®. Texts and images are the property of Clever-Cut GmbH, Paderborn, Texte und Bilder sind Eigentum der Clever-Cut GmbH, Paderborn, Les textes et les images sont la propriété de Clever-Cut GmbH, Paderborn, Los textos e imágenes son propiedad de Clever-Cut GmbH, Paderborn