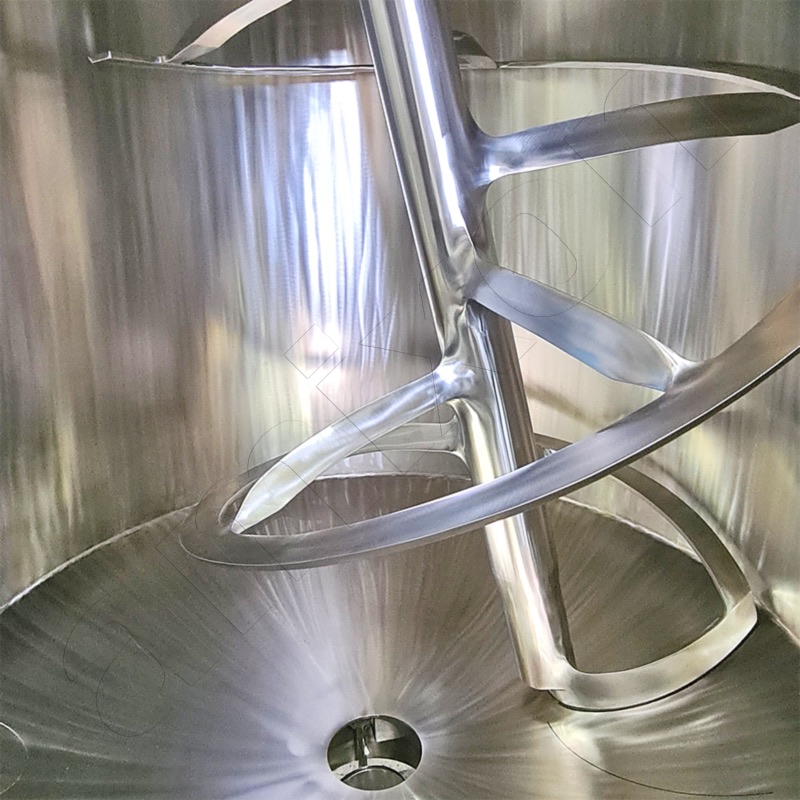 Precise 3-D measurement facilitates final assembly
Engineers use area-oriented or volume-oriented CAD software to design machines. Dimensions and fits can be precisely defined. Subsequently, the designs are realized in the workshop. Every manufacturing step, that is performed on the component can cause unintentional changes in shape. This can be caused by clamping forces or by forces resulting from machining.
Theory and practice can drift far apart. The resulting problems grow with the dimensions of the machines. These daily challenges in production can be mastered well if control measurements are carried out quickly and accurately. Such measurements can be complicated:
As an example, we will look at a mixing tool that, after completion, is inserted into the rotationally symmetrical mixing chamber to be assembled there. In the case of ideal dimensional accuracy, this will work without any problems. Problems arise, however, if the mixing chamber is somewhat oval, or if the shaft of the mixing tool shows "welding/heat distortion". Particularly in the case of large dimensions, it is beneficial to know the exact actual dimensions of both components before combining them.
In-process dimensional checks increase quality and efficiency.
Clever-Cut® has added a valuable component to its service portfolio. Clever-Cut® is equipped with a digital 3-D measuring system for large components.
Our offer is: We can prepare qualified measurement dossiers for our customers. For example, one dossier of the interior of the mixing chamber and another one of the mixing tool. Both components are virtually put together. Distance dimensions between mixing tool and mixing chamber are determined by virtually rotating the mixing tool. All this happens before the actual assembly. Any corrective work can be carried out quickly and inexpensively. There is a wide variety of measurement dossiers. They are adapted to a wide range of components and the next production steps. This special Clever-Cut® service is particularly valuable when large components have to be joined or assembled.
© by Clever-Cut®. Texts and images are the property of Clever-Cut GmbH, Paderborn, Texte und Bilder sind Eigentum der Clever-Cut GmbH, Paderborn, Les textes et les images sont la propriété de Clever-Cut GmbH, Paderborn, Los textos e imágenes son propiedad de Clever-Cut GmbH, Paderborn